VANTAGE 4000
Ultrasonic Transit-time Flowmeter
The Vantage 4000 is shipped to the field factory pre-programmed to the conditions set forth by the customer. Preprogramming specifications are electronically confirmed on the display of the transmitter. If changes to the meter's factory pre-programming is required, re-programming can simply be accomplished on the meter keypad or through the Auto- Programming feature.This feature allows plant personnel to re-program the Vantage 4000 by simply downloading the revised flow data from a PC or laptop directly into the meter.
Water & Wastewater
Sewage Treatment
Acids & Toxic Liquids
Petroleum Products
HVAC & Irrigation
PERFORMANCE
FACTORY PRE-PROGRAMMED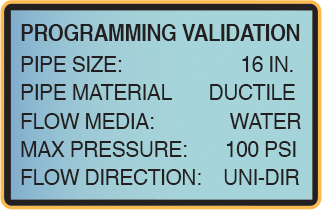 The Vantage 4000 is shipped to the field factory pre-programmed to the conditions set forth by the customer. Preprogramming specifications are electronically confirmed on the display of the transmitter.
Model 4400
One 4-20 mA Output
One SPDT Relay
RS232 Serial Port
Uni-Directional
Model 4600
Two 4-20 mA Outputs
Three SPDT Relays
RS232 Serial Port (Modbus RTU Protocol)
RS485 Serial Port (Modbus RTU Protocol)
Internal Datalogger
Bi-Directional
SENSORS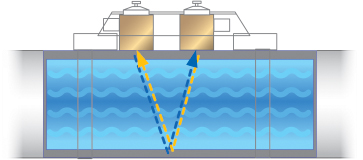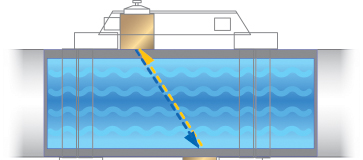 ACOUSTIC SENSORS
Eastech offers a wide range of sensor options covering a multitude of applications. Simple "walk through" installation instructions are graphically displayed in the IOM for local reference in the field
Externally Mounted Sensor
Externally mounted sensors are the preferred design when acoustic signals are capable of being transmitted through pipe or conduit. The sensors are fully potted for use in highly corrosive areas. Both sensors and mounting hardware are designed to resist corrosion, function when buried or submerged and operate over a wide temperature range of -30° to 150°F (-30° to 300°F optional). External sensors are suitable for placement on all metallic and plastic piping, with the exception of pit cast iron and layered fiberglass pipe.
Application: 1" and larger. Plastic,Metallic, Asbestos Cement and Ductile/Cast Pipe.
OPTIONAL SENSORS
Instream Sensor
In open conduits over 12 inches in width or in large concrete pipes where the outside of the pipe is not accessible, the instream sensor is recommended for accurate fluid velocity measurement. The design of the sensor facilitates simple installation. Sensor configuration allows flush mounting against the sidewall. For accuracy and ease of installation, a unique internal hoop design is available with premounted instream sensors. This mounting arrangement makes installation fast and precise. Sensors are constructed of PVC and are fully potted.
Application: Large diameter pipe and pipe or conduit not accessible from the outside.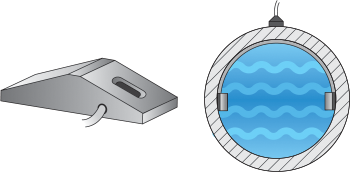 Hot Shot Sensor
"Hot Shot" sensors are utilized on piping or conduits that inhibit the transmission of acoustic energy. A standard concrete saddle tap is employed for penetration of the pipe wall. "Hot Shot" sensors are available for 12" and larger pipe. The sensor design allows for flush mounting within the conduit, thereby eliminating turbulence or the build-up of solids around the measuring point. Sensors are provided with an integral valve in order to allow sensor removal without shutting the process down. Constructed of PVC and fully potted, the sensors carry a pressure rating of 150 psi.
Application: Concrete, Asbestos, Cement, Fiberglass Wrapped, Wood Stave, heavily corroded steel pipe and pipes with considerable calcium build-up.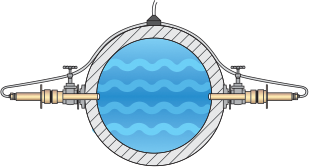 METER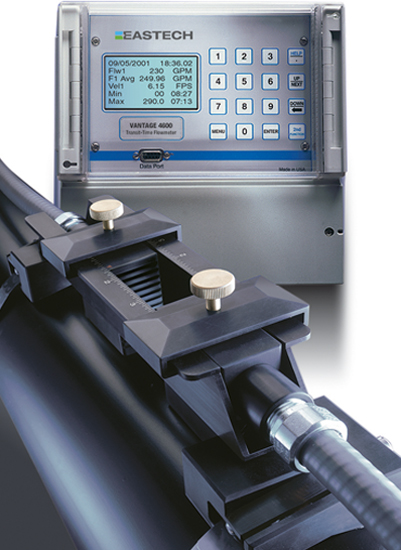 METER
The Vantage 4000 employs the latest DSP microprocessor technology. An exclusive signal processing technique combines correlation and FFT detection methods in order to ensure the highest degree of accuracy and reliability possible.
Accuracy & Reliability
Rangeability: 40 to 0.1 ft/sec
Turndown: 400:1
Repeatability: 0.25%
Accuracy: ±1% of actual flow
Eastech was the first company to utilize a phase shift detection system in the design of transit-time flowmeters. This technique greatly improves time difference detectability, which in turn, enhances accuracy and operating stability while substantially reducing the effects of noise.
CHART RECORDER
INTEGRATED
CHART RECORDER
Eastech design engineers have successfully combined three separate products; a direct-drive chart recorder, transit-time flowmeter and 8 channel datalogger into a single unit. Engineering and plant personnel may now specify an extremely accurate and cost- efficient system to monitor and measure flow in one compact integrated assembly.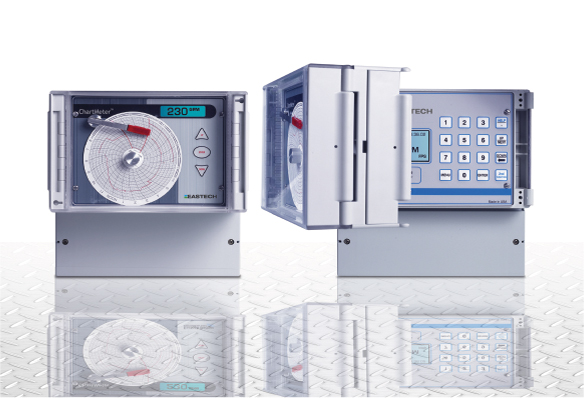 Fully Integrated Package
Powered by Flowmeter
User Selectable Output Ranges and Recording Times
High/Low Alarms and Display of Min/Max Readings
Locking Control Keypad & Door
User Calibration
Wall Mounting Bracket
Floating Point Display with Display Format Selection
Superbright Digital Display
SPECIFICATIONS
Brochures / Tech Briefs / IOM's / Forms
Product Brochures
Technical Briefs \ IOM's
Application Forms / Credit Application Form / Return Material Authorization Form (RMA)